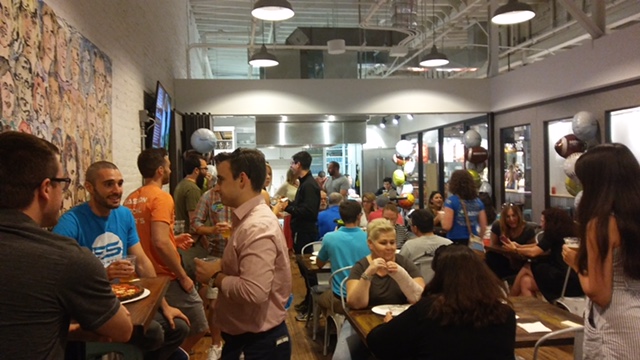 Welcome
New to Easton + want to meet new people? Former couch walk on and want to jump start your career again? Just want to get out get active and get moving? We got something for you! 
We have a growing list of sports leagues that also include social outings, bar games & more to come.  Determine the level of play you would like, then choose a program that fits you best. 
Skill Levels
Beginner- If you're looking to stay active & meet new friends: here's where you should play!
Intermediate- You have experience playing the sport with a strong
understanding of strategy
and are looking to step up your game. 
Competitive- You want to take home the "Bacon"! You have a lot of experience ( maybe even played at the college level) and are looking to play at a high level. 
Wait For The Details

We Build Teams

If you paid for a full team, small groups and free agents will not be added to your team.  Generally  registration closes 7 days prior to the league start date but varies depending on the capacity and demand per league. 

Check Your Email

First you'll get your purchase receipt email. Then you'll get your confirmation email including our ESS Refund Policy and other fun upcoming ESS Events you may be interested in. If you are not receiving  emails from Easton Social please check your ' junk ' mail. 

Schedules & Deadlines

Schedules are generally released 2-5 days before the program start date. Sign up deadlines for Small Group members are sent out 7 days prior to the start date.  Please pay attention to the sign up deadline as players joining Small Groups will not be able to register after this date and we will begin placing Free Agents on teams.